Whether you're at home during lockdown, tired of watching Netflix and YouTube, or you need a break from work, Agame is your best friend. It offers hundreds of fun and addicting games that are guaranteed to spice up your quarantine life for hours. Online chat games are good, too, if you like interact with other players.
But whatever you play, you don't want to play just any game. You want to play the best, most addictive games there are, and the ones that stimulate your brain! So I've compiled a list of the top 15 online games at Agame that you can play right after reading this post.
But first, what is Agame, and is it free?
Agame is a website that gives visitors access to hundreds of free online games. No need to wait 20 minutes for a game to download, simply head over to Agame and you'll instantly have access to hundreds of games that you can play with a click of a button.
Now that we know what Agame is, let's dive into the top 15 games:
1. Apple Shooter
Apple Shooter is a simple, yet addictive game. After playing it for a few minutes, check the time and you'll see that hours have passed.
The goal of the game is to shoot an apple off an old-ish man's head. Too high and you'll miss, too low and he's dead. Also, if you shoot him in the head, the post-death graphics are quite entertaining.  Each level adds more components to optimize like wind direction and proximity to the target.
2. Fireboy and Watergirl: The Forest Temple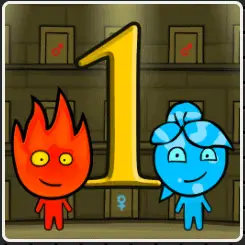 Fireboy And Watergirl is an awesome game to play with friends. This multiple-player game has different levels that get harder as the game progresses. The goal of the game is simple. Make it past all the obstacles and stand in front of your door to go to the next level.
Fireboy cannot touch water and Watergirl cannot touch lava for obvious reasons. Also, there's a green acid that kills them both, so be careful. 
Lastly, it requires a lot of teamwork since one must stand on a lever to let the other pass and vice versa.
3. Goodgame Big Farm
Goodgame Big Farm is the most popular tactic-based game on Agame.
The purpose of Goodgame Big Farm is to manage and grow your farm efficiently. There are several parts of your farm. One being your fields. This is where you plant your seeds which grow into crops that you can sell or feed your animals with.
Different animals also eat different crops. So you must grow the right amount of each crop to ensure your animals don't starve.
Each animal gives you something different. Chickens will give you eggs and cows give you milk. The produce your animals give you can be sold at the marketplace for cash or you can complete quests or missions with them.
This game reminds me of Clash Of Clans. Your farm is like your clan that you need to grow and take care of.
4. Bob the Robber
Since he was born, Bob the Robber knew his destiny. He spent decades learning and mastering his trade. He stole from the rich and gave to the poor.
Now it's your job to help Bob save the city from Gamp Corporation.
On your journey, you'll come across security, police officers, watchdogs, cameras, and even zombies.
5. Hill Racing Challenge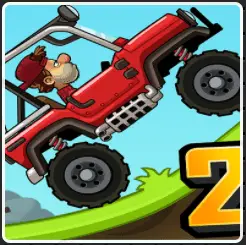 The goal of Hill Racing Challenge is to drive as long as possible without tipping over. You get to choose from several different vehicles. Everything from motorbikes to battle tanks.
When driving, you must collect as many coins as possible. Also, you'll occasionally see bottles of fuel. Get these as they fill up your gas tank. Without them, you'll run out of fuel and the game will be over.
Lastly, the more points you get, the more environments like mountains and forests you get to experience.
6. Loveballs
It'll be a sin not to play this game with your significant other. 
Loveballs is a clever, physics puzzle game and the aim is to make the two loveballs meet by drawing lines. When they're together they live happily ever after. 
You are given a starting point and you must strategize where you're going to draw lines so they can meet.
Think of it as two lovers who need your help with overcoming obstacles like spikes, holes, and valleys so they can be one.
7. Funny Throat Doctor
Do you plan on becoming a dentist soon? Then this game is great practice for you.
Funny Throat Doctor is an awesome game where you're a dentist and a little girl needs your help. Her mouth is dirty, it contains bacteria, germs, and food particles. It's your job to clean, kill, and remove all bacteria and food particles from her mouth.
This game teaches you a lot about our mouths and human anatomy.
8. Uphill Bus Simulator
Do you have what it takes to drive a bus in the most challenging of terrains? Uphill Bus Simulator may be for you!
This isn't your normal bus driving simulator where all you need to do is avoid traffic and potholes. Here you must drive up mountains and hills. You'll even have to pick up passengers in remote areas like on top of mountains and the middle of fields.
There isn't much traffic in this game, but keep your eyes peeled and be careful as one wrong move can send your bus tumbling off the side of a mountain.
9. Let's Fish
Let's Fish is a fishing simulator game with realistic and photographic visuals. 
Players must catch as many fish as possible while upgrading their tools and equipment to become the best fisherman in the digital world.
Let's Fish is simple and straightforward. When you first enter the game, there's a tutorial that explains everything you need to know about the controls and how to play. 
To catch a fish, simply equip a rod, line, hook, and bait. The quality of your tools will determine how much weight you can carry at once. Next, click "cast" and wait until a fish eats your bait. Voila! You've caught a fish.
10. Subway Clash 3D
Subway Clash 3D is one of the most popular shooter games on Agame.
It's a fantastic 3D third-person shooter game that takes place in a subway. Your job is to lead your marine in the fight for freedom.
The scores are also team-based, so you must beat other teams and lead yours to victory.
11. Sniper Reloaded
Who doesn't love playing sniper games? They're addictive and you get the adrenaline rush of being a real sniper. It's no wonder why Sniper Reloaded is one of the most popular games on Agame.
You'll need to keep your cool and stay focused on your mission to take down your enemies. You're also given limited ammo and health, so make the most of it.
Lastly, when shooting, be sure to keep an eye on the target, your health, and ammo.
12. Stickman Archer 2
Do you have some free time? Well, head over to Agame, play Stickman Archer 2, and prepare to be entertained for hours.
Your goal is to stay alive and kill your enemies before they kill you.
Hone your aiming skills by shooting and defeating enemy stickmen. You can either play against a friend or someone online. Stickmen die after receiving a blow to the head or two blows to the stomach. So keep him safe!
13. Miami Crime Simulator 3D
Miami is one of the most luxurious cities in the world with amazing nightlife and ocean coast. This attracts different crowds of people.
And if you want to experience everything Miami has to offer, then head over to Agame and play Miami Crime Simulator.
Find yourself immersed in the street life of Miami and begin your path to the top.
A high crime rate, car thieves, evil cops, and stray bullets are all waiting for your hero when you arrive.
Through experience, you'll be able to find allies and create a gang with your own territory to protect.
Protect yourself and your allies against other gang leaders.
14. Boeing Flight Simulator
Have you ever flown a Boeing jet? If not, then this is your chance to experience how it feels to fly and land a plane.
Boeing Flight Simulator is the most popular flight simulator game on Agame. This awesome flight simulator shows you how to fly a Boeing jet in any weather conditions. Everything from heavy rain, thick clouds, and terrifying lighting.
Your goal is to use a Boeing jet to transport your passengers safely to their destinations.
15. City Car Stunts 2
City Car Stunt 2 is the most popular car game on Agame, and for good reason.
It offers both single and multiplayer modes. So feel free to play this game with your friends, family, or by yourself. 
When starting the game, you immediately have access to 7 unique supercars that are fully customizable. The controls are also better than the first game, which gives you more control over your car.
Conclusion
You now have no reason to feel bored. Simply head over to Agame, play a game that tickles your fancy, and be prepared to be entertained for hours. With hundreds to choose from, there's a game for you! Online games are fastly becoming the hot spot of much activity, so you don't want to miss out!